Welcome to the website of exclusive and comfortable shoes!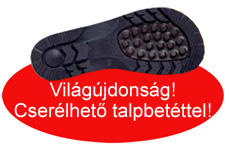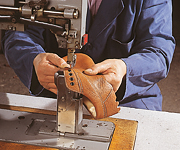 We guarantee your feet's health and wellness with traditional technology and huge expertise.
The durability of our shoesis given by the high quality materials and the extensive needlework.
Wrong posture causes knee– and backache, it's most frequent reason is an uncomfortable and tight shoe. Professor Jörgen Keller brought the experience of a seaside walk into the shoe production. The anti–bacterial pillows placed in the elastic sole give you natural sense. The felt perfectly adapts the shapes of different feets – the foot forms it's place in the shoe. During walk, the foot rolls in the shoe from the heel to the end of the toes. The anatomically optimized sole supports the natural rolling movement at the area of the heel, letting you avoid undesirable efforts. Together these insure the healthy standing and walking. The toes lie naturally and comfortable inside the shoe, distributing bodyweight optimally. The muscles are loose and the spinal column stands straight.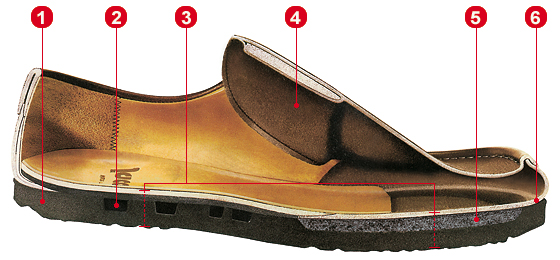 Patented, special sole: FCKW–free, elastic, waterproof, abrasion–resistant
Shock absorbing cells: The flexibility of the sole absorbes all steps
Natural balance: The sole is just as thick at the toes, like at the heel. The heel–free sole makes walking in Jacoform shoes as healthy as walking barefoot.
Comfort: Padded, soft tongue: does not press, but holds safely.
Insole: A natural, ventillated felt layer guarantees the perfect fitting of the foot and ensures the balanced climate.
Real moccasins: The moccasin–like sewed upper part encompasses the foot.